O lançamento do Google Glass está previsto para 2014, porém quem é residente nos Estados Unidos e faz parte do The Glass Explorer Program, já está utilizando o óculos… e começando a enfrentar algumas dificuldades relacionadas à legislação do páis.
Na Califórnia, uma mulher foi multada simplesmente por estar utilizando o Google Glass enquanto dirigia. No relato feito por Cecília Abadie, a "infratora", é dito:
"O policial me parou e aplicou a multa por eu estar utilizando o Google Glass enquanto dirigia".
Na linha descritiva da multa está escrito: "Driving with Monitor visible to Driver (Google Glass) – Dirigindo com monitor visível ao motorista."

Será que a ação do policial foi realmente de acordo com a lei? Isso é algo que talvez possamos saber nos próximos dias.
Com previsão de preço de US$1,5 mil, dificilmente o Google Glass será financeiramente acessível para a maioria dos brasileiros. Mas vale se perguntar se as leis de trânsito brasileiras podem proibir o uso do Gooogle Glass para quem está no volante.
Veja o ticket de multa dado pelo policial: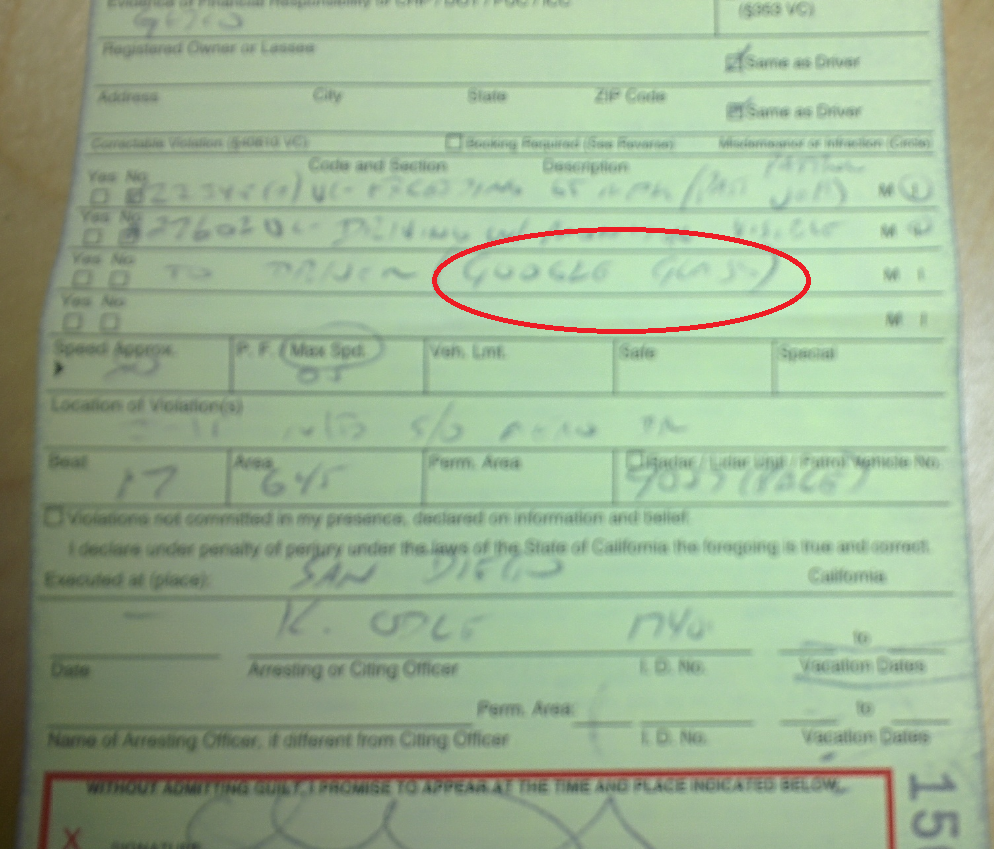 {fcomment}